La Rumba: K.O.G
The Foundry, Sheffield.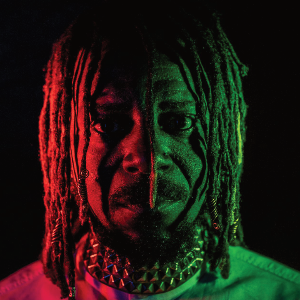 Evening show: 18:00 - 23:00 at Foundry with K.O.G. (full live band), Aziza & Finguz (live), Román
This event is for 14 and over - No refunds will be issued for under 14s.
More information about La Rumba: K.O.G tickets
La Rumba returns to Sheffield following the summer break with an evening live show at the city's most exciting venue, Foundry.
For our first event back following the summer, it's a full Steel City affair at Foundry with K.O.G and his full live band in his hometown of Sheffield following the release of his critically acclaimed debut solo album, Zone 6, Agege. Joining him will be the double bass & lyricist-led group, Aziza & Finguz, with La Rumba's Román on support.
Kweku Sackey aka K.O.G (Kweku of Ghana) is a multi-dimensional creative force, combining exquisite writing skills with shamanistic live performance, fierce raps, perfectly on pitch singing across a massive vocal range and some absolutely wicked dance moves. Not to mention his skills as a percussionist, arranger, band leader and art director. A true poet and storyteller, he uses a mix of English, Pidgin and Ga to paint sonic pictures that reach deep into the souls of everyone ready. A prolific writer and collaborator, he needs a range of projects to showcase the different sides of his unique talent. He is the lead vocalist for afro-futurist project Onipa (Strut Records, Wormfood) and hi-life/hiphop/funk band K.O.G and the Zongo Brigade (Heavenly Sweetness), as well as collaborating extensively with Nubiyan Twist. After hosting all of the above for La Rumba, it's time for the full experience of a K.O.G headline show in Sheffield.
Joining K.O.G is one of the hottest live acts to be emerging out of Sheffield right now, Aziza & Finguz, fronted by lyricist Aziza Jane and double bassist, Chris Morris. The genre-blurring live group fuse Afro-funk, Brazilian, Soul, hip-hop, and Broken Beat with Sheffield's industrial electronic music legacy into a new experience that can only be witnessed best live in the flesh.